Is that a film camera? Yes, yes it is.
Photo Credit, Meaghan Carney 2012
It's a question I get asked a lot. I still shoot with a Rolleiflex, Leicas, Nikons and most recently a Hasselblad. I get asked the usual questions - where do you get film for that? Do you have to process it yourself? and (usually by other photographers) why?

I get film at a variety of places - CVS (they still have tri-x!) Adorama, Freestyle Photo, Village Photo in Ballston Spa, and B&H. I don't usually process it myself. It goes to McGreevy ProLab in Albany or to Village Photo, depending on type of film and format (35mm or medium). Sometimes if I want really nice 25 mega pixel scans (aka save myself some more time) it goes all the way to Precision Camera in Texas. They do great work, and give me a rather large discount for being a RangefinderForum member.

The question of why though, that's a bit harder to answer. In reality, I don't need to give any answer besides why not? People don't ask a writer what word processor (or typewriter) they use to make their work with. I'm not alone in shooting film either. www.apug.org, www.thiaps.com have some wonderful shots from film photographers. I shoot both digital and film. I think there's a place for both. Yes, digital is faster, "better" in low light, more accurate colors indoors, and a slew of other things that people like to spout off about.

I guess for me though, it's about having fun when I shoot. I enjoy the simplicity of a leica, of a rollei, of a manual camera. I enjoy the fact that I've set the exposure, composition and everything else about a scene. There's satisfaction to me in knowing that I've successfully used a light tight box to capture what I want to show the world. That there's no computer involved outside of my own head inside that camera to try and decide how an image should be made. The success (or failure) of the image is up to me.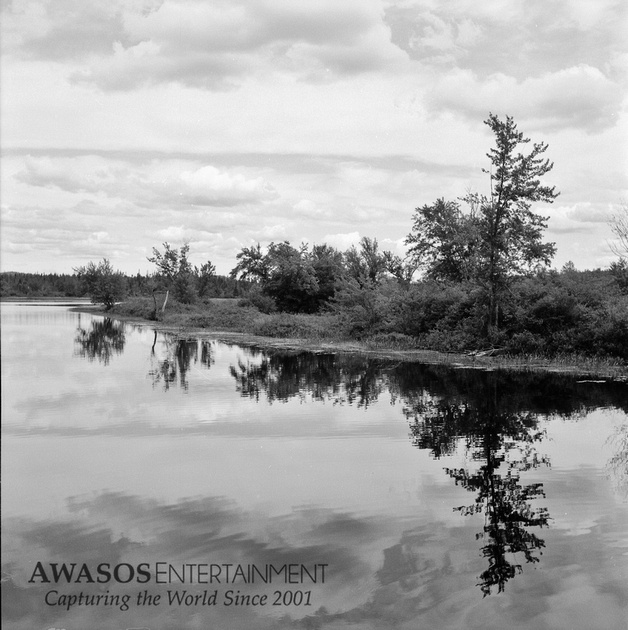 Rolleiflex MX-EVS Type II, 75mm Tessar, Tupper Lake, NY
Now yes, I know I could just set my dslr to manual and do a similar thing. It's not the same though. My digital is my bread and butter. I shoot with it to earn a living. When I want to shoot for fun, I want to remove myself from my "work" atmosphere. Switching to a film camera helps accomplish that. I enjoy the analog buttons, the woosh of a timer for slow speeds, the mechanical nature of my cameras. There's no battery to worry about. A watch repairman could probably fix almost anything on my cameras if push came to shove. There's no rush, no deadlines, no push to get the shot right. Just me exploring my world. That's not to say I won't use a film camera for work; They're a bunch of fun for portraits, landscapes and more. I've been published and exhibited work with both. It's just they're not the cameras that pay my bills. In fact, with the cost of film and processing (and time to scan) they cost me a fair bit.

Cornelius Rose, Hasselblad 500cm, 80mm Planar
I also find that there is a different feel, especially with medium format cameras. Yes I know I could get a digital back for the Hassey. Anyone have a spare $15,000 they want to give me? Same goes for my Leicas. I'd love to try an M9, but I don't love it $7,000. The changes in depth of field and feel with a larger format give me enough reason to keep shooting with my film cameras.

Low light? Well so what? Here's a shot at 1/8th of a second.
Klezmer Band, Mimi's in New Orleans. Leica M6ttl, 35mm Voigtlander f2.5
Sure, I get less keepers and I wouldn't want to shoot sports at that speed, but it's doable for a lot of situations. My prime lenses are easily a good stop and a half, two stops faster than the zooms I use with my digital. I can get away with shooting at ISO 400 or 800 with my Leica, whereas with my DSLR I'd be at 1600 or 3200 (or higher).

I guess what it comes down to, is I shoot what I like. and as long as I can get film, I'll continue to do so. While some may say it's bunk, I still say it feels different. And I like it that way.

(If you like what you see, consider supporting me by purchasing a print from my website. Photography is how I pay my bills, and contributions from good folks like you is what keeps me making my art possible) www.awasos.com